2021 Real Estate Recap

~

2021 was one for the books. We set records for the lowest levels of inventory coupled with insane buyer demand. The first five months of 2021 proved to be very competitive for buyers. We had lots of first-time home buyers and out-of-state buyers purchasing. That made our inventory especially low because the out-of-state buyers and new home buyers did not add inventory by selling a home before buying. By late summer and fall more existing homeowners were comfortable considering a move up or down. The late summer and fall offered buyers a little bit more leverage to buy a home with less competition. Overall, interest rates remained low but slowly have been increasing. One unexpected outcome of 2021 was the large increase in luxury sales. Many homeowners have large equity in their homes and saw large gains in their businesses or stocks during the pandemic. According to the RobbReport national luxury sales were up 35% over last year. Locally, in Denver, the number of sales above 1 million was up 56.4% over last year. Additionally, luxury homes are averaging less than one month on the market and are selling above asking in most cases. According to the Denver Post, "With vacations on pause, and many working from home, buyers have shown more interest in larger properties, and an increased willingness to be farther from downtown. That has spread the $1 million home to new parts of the metro area.
2021 By the Numbers~
On average homeowners in Colorado gained $78,000 in value and homes appreciated 17% on average. Denver is predicted to see a home supply imbalance for 3-5 more years. Much of the focus on purchasing real estate has been fueled by larger economic uncertainty that has pushed people into real estate. Our current market for the new year has only 8.1% of the active homes required to offset our current demand. Our average sales price ended the year at $699,000.
More of The Same! Hot Market 2022 Predictions and Trends

~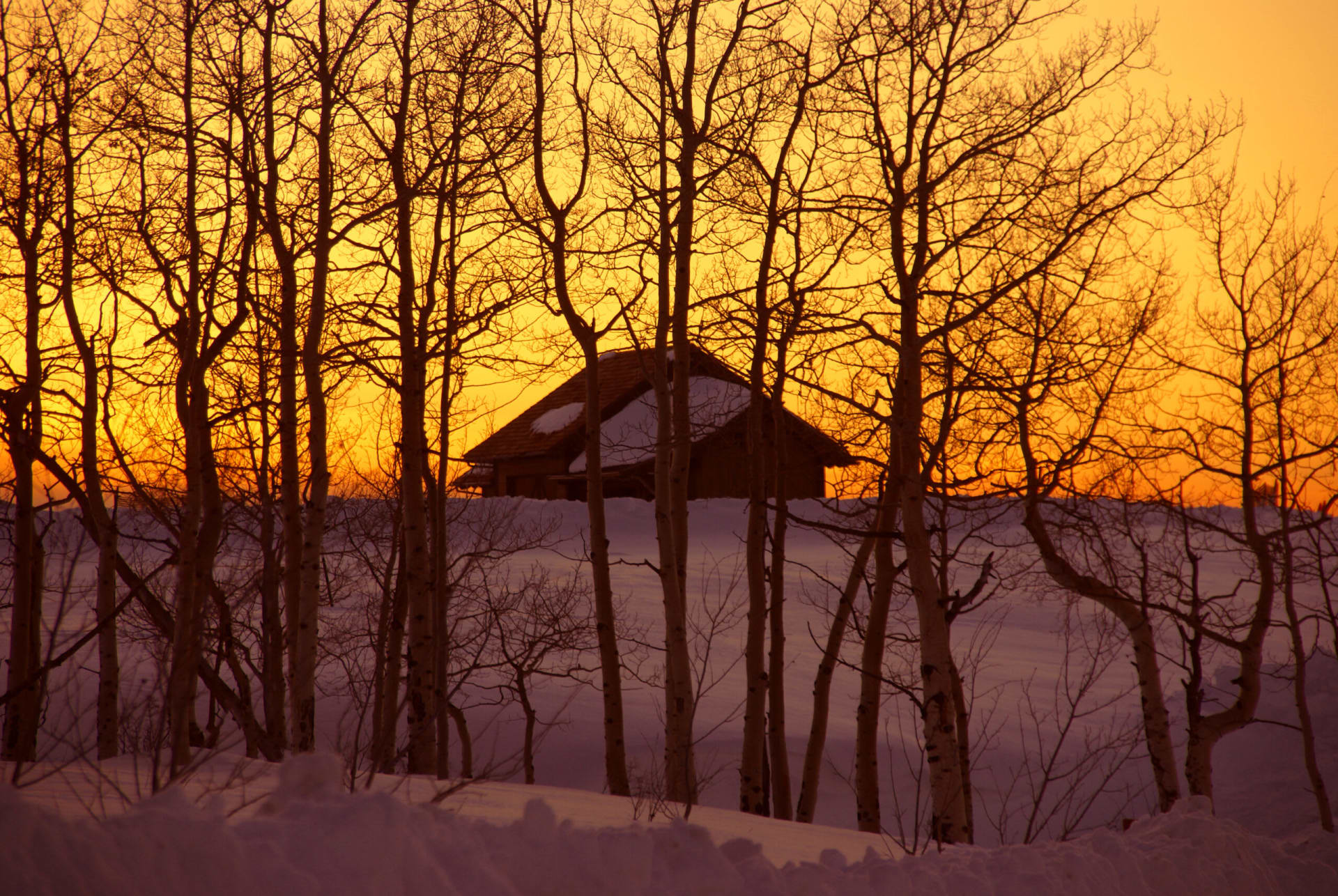 Winter sunset: house and bare aspens in snow, Cordillera, Colorado
We will continue to have strong sustainable buyer demand, low inventory, and overall rates. A correction or slowdown is overdue but we are not seeing clear signs yet. Here are a few of the trends we think we will see more of.
Interest rates are set to increase throughout 2022 but on average will move from 3%-3.6%. This technically is still a very low rate but is tough for buyers facing rising home prices and rates. Home sales in the first and second quarters will increase as buyers feel an urgency to get ahead of rate increases.
Out-of-state buyers will still flock to Colorado. Migrations from the east and west coasts are more likely as our market is often more "affordable" than theirs.
Zillow economists predict that more Gen Zers and millennials will buy "second homes" vacation or investment properties before primary residences. Millennials will continue to be one of the largest purchasers of real estate in 2022.
New construction starts will continue to increase. Some predictions state new home starts will be 25% higher than 2021. Some are predicting this increase in inventory from new home developments will ease our deficiencies but realistically builders are facing challenges with the supply chain, lack of labor, and rising prices of materials. All of this is causing the build time to be longer.
People are also leaving our state for areas with both more affordability and quieter smaller communities. Areas such as the south and west, Texas, Tennessee, Idaho, Georgia, Nevada, Washington, and Florida will benefit. We are already seeing homeowners move to markets they prefer to live in vs. opting to be closer to their employers. The trend of working remotely or in a hybrid situation will continue to grow in 2022.
We will see a continued migration to the suburbs. Buyers are leaning towards homes with room to grow and more outdoor and office space.
Investors started selling assets such as rentals more in 2021 and will continue to do so. They are capitalizing on great prices and moving their assets elsewhere either in larger commercial investments or for personal second homes.
Appreciation rates nationally are predicted to be between 7-11% which is a slight slowdown from 2021. Rental rates are predicted to be up 7% year over year.
Creative financing will still be strong for home buyers. Being a cash buyer still wins in many cases. Private companies and parents are helping many buyers become "cash" buyers.